How You Can Help During National Adopt-a-Shelter Dog Month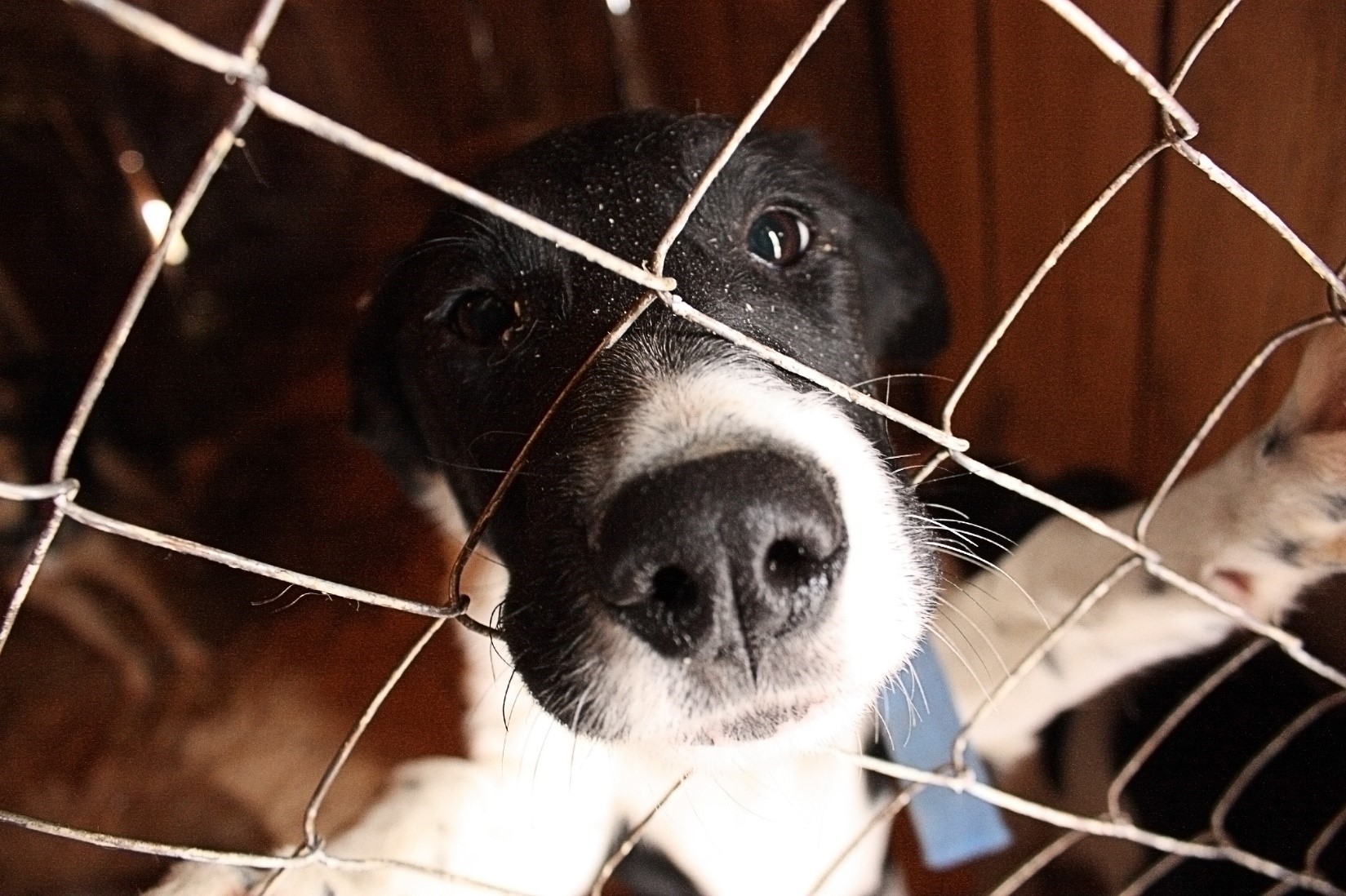 October 2019
According to the American Society for the Prevention of Cruelty to Animals (ASPCA), there are approximately 6.5 million animals that enter shelters in the United States on an annual basis. Of that 6.5 million, about 3.4 million are dogs, and unfortunately, roughly 670,000 of those dogs will be euthanized. Because of this, we want to bring more awareness to National Adopt-a-Shelter Dog Month.
Although it's the last day of October, CVCA Cardiac Care for Pets—and the rest of the nation—is celebrating Adopt-a-Shelter Dog Month. Not only is it a great time to adopt your furry best friend, but it can also help to raise awareness of the overcrowding that a lot of shelters face on an annual basis.
Why is Dog Adoption Important?
If you've never adopted a dog, you may be wondering why it's so important that we dedicate an entire month to raising awareness about it. Here's the thing—when you adopt a shelter dog, not only are you gaining a lifelong best friend, but you're also likely saving that dog's life.
When dogs sit in shelters for too long, some can become depressed, and it's even harder since they don't understand why they're there. But when you bring home a shelter dog, you're helping to break that cycle of overpopulation in animal shelters.
If that isn't enough reason to adopt and not shop for a dog, you should also know that adoption helps reduce the number of puppy mills since you're not buying from a pet store or online seller. According to The Humane Society of the United States, there were over one hundred puppy mills uncovered in the U.S. in 2017.
Ways You Can Help
To help reduce the number of shelter dogs that get euthanized, there are some things you can do to help during Adopt-a-Shelter Dog Month. Here are a few recommendations:
Adopt
First and foremost, the easiest solution to overpopulation in animal shelters is to open up your home to a dog. Your home can either be a forever home to a new pup, or you can help rescue dogs by fostering them until they find the perfect pet parent for them.
Donate
Bringing a dog into your home is a huge responsibility, so we understand if you're not quite ready to take that big of a step yet. If adoption isn't quite right for you, you can always lend a helping paw by donating food, bedding, toys, or money to your local shelters. We suggest calling the shelter first to see what they need so you don't give more of something they already have plenty of.
Raise Money
Have you already adopted too many dogs and also give money to your shelter? Or maybe you want to do more than just donate? We suggest starting a fundraiser to show off your love of dogs during Adopt-a-Shelter Dog Month! Any money you raise can go to a local animal shelter or SPCA of your choice to help out your furry friends.
Resources If You're Ready to Adopt
If you're convinced that you're ready to go out and properly celebrate Adopt-a-Shelter Dog Month by bringing a shelter dog home, good for you! You're making a great choice, and we have a few tips to help make your new doggy transition that much easier.
Find a Shelter Near You
Not sure which animal shelter to go to? No worries—the ASPCA has a nationwide database of dogs that are looking for homes! You can search for specific breeds, qualities, sizes, ages, and you can even use your zip code to find the perfect pooch near you. There are also dozens of animal shelters that rescue dogs in the U.S., and you can even search by zip code on certain sites.
Want to Celebrate Adopt-a-Shelter Dog Month?
Your dog's health is extremely important when it comes to helping them lead long, happy, fulfilling lives. And while CVCA hopes that your new shelter dog doesn't have any cardiac-related issues, know that they'll be in good hands with us if they do.
Heart disease can often remain hidden for a long time, but with early diagnosis and treatment, CVCA can help your pet live a longer and more comfortable life. We currently have 14 locations in the U.S., so reach out to us today if you have any questions about the heart health of your new shelter dog!