Meet the 2022 CVCA Calendar Contest Winners!
December 2021
We've already announced our 2022 Calendar Contest winners on social media, but we'd like to share their stories and help you get to know them better today.
We were so ecstatic to see all of the wonderful photo submissions of pets that we received this year. Thank you so much to everyone who submitted an entry and the thousands of votes we received!
This year's theme was "My Favorite Things", where we encouraged you to submit photos of your CVCA patient doing their favorite things! The entries this year did NOT disappoint, and we have 13 fantastic winners for you. Let's get to know them a little better!
You can find very limited copies of the calendar at your local CVCA location -- hurry, they'll be gone quick! One calendar per household, please!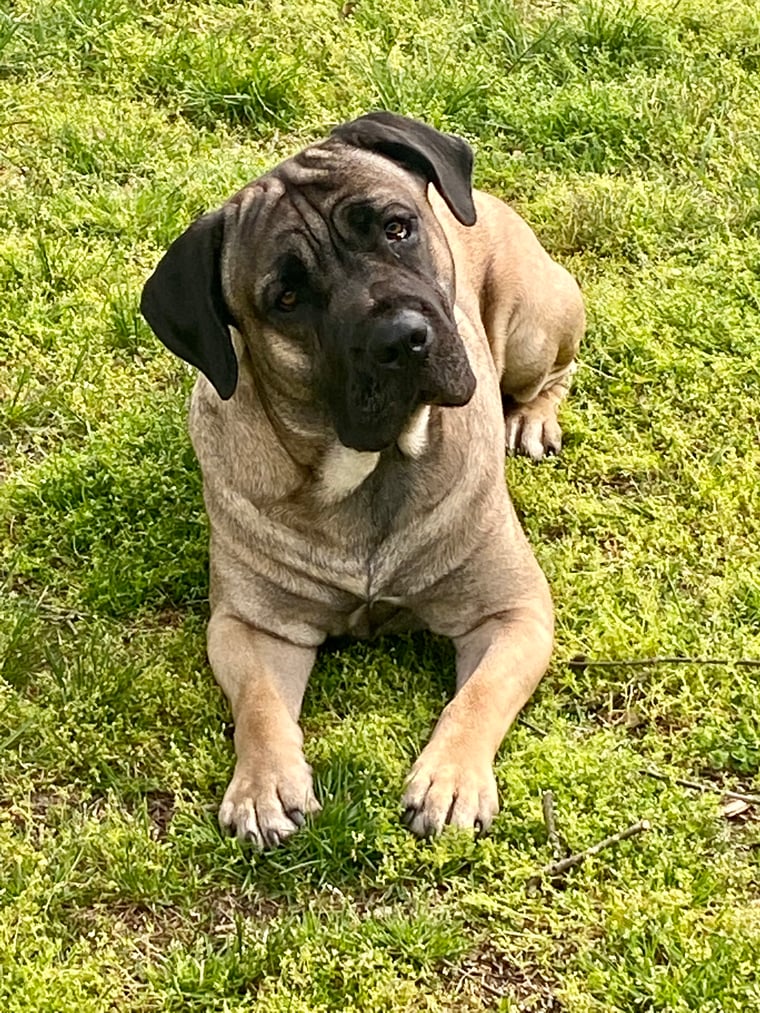 Fred lounging in the yard!
Cover – Fred (Annapolis, MD)
"We rescued Fred off the streets after he was abandoned by his previous family. He was skin and bones, walked with a limp, fell when he tried to run, and probably hadn't had any vet care. We took him immediately to our primary care vet and they told us he had hip dysplasia on both sides and a heart murmur. We brought him to CVCA in hopes that he was eligible for surgery. It wasn't meant to be, but he is receiving amazing care as a patient to keep his heart as healthy as possible. He also has weekly Hydrotherapy and laser therapy for his hips. He is such a loving boy. We take him to the local Hospital where he is a therapy dog for the ER workers – that's why he's our superhero!"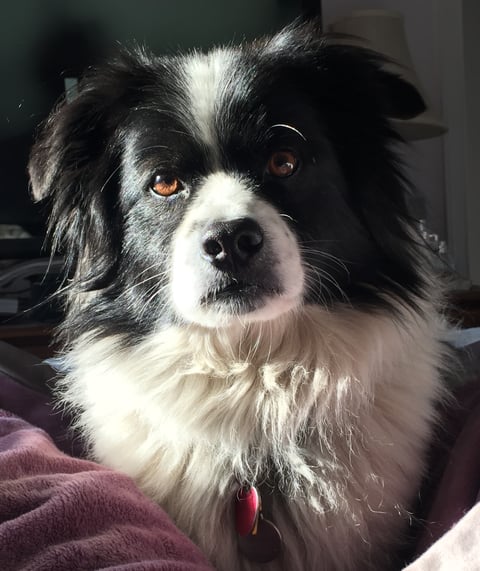 Meet sweet Bandy!
January – Bandit (Bandy) (Richmond, VA)
"The most profound thing about Bandy is that he found a tumor on my thyroid by sniffing, scratching my neck daily. Finally, my doctor did a CT scan and there it was. I only wish I could have saved him. Thank you for all that you at CVCA did for him. "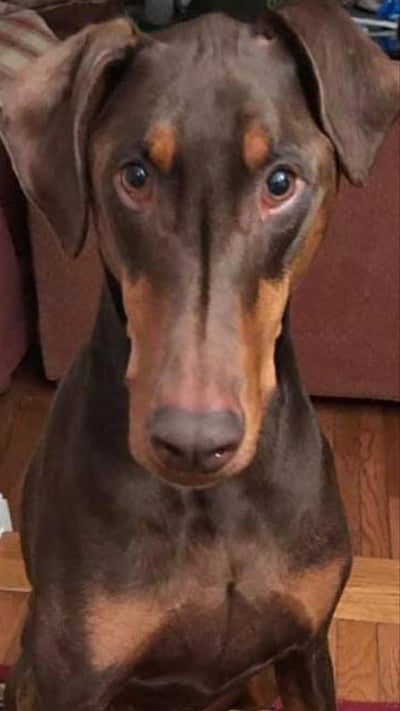 Who can say no to that face?
February – Simba (Frederick, MD)
"Simba is a film star with NatGeo Wild. Three weeks after he was adopted from the Washington County Humane Society, he was spooked on a walk, got loose and hid. In survival mode, he viewed everyone as a predator. He taught us about dogs in "survival mode" and how much he really needed us. "Dogs finding Dogs" helped us locate where Simba was hiding, and Simba was a star in the 3rd episode "Lost in the Woods". He has been a CVCA patient since 2020."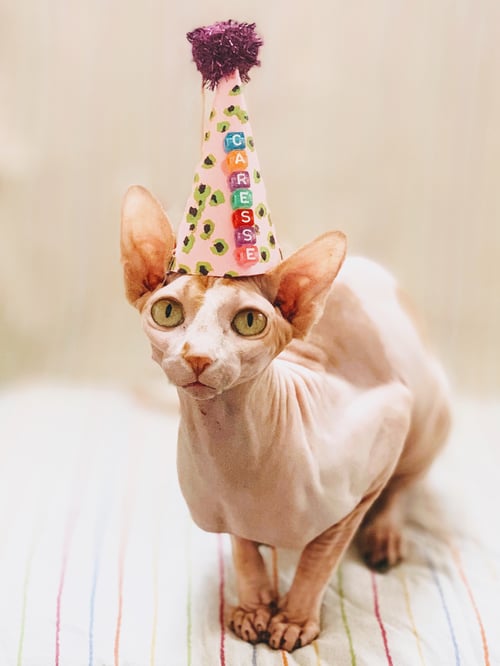 Happy birthday, Caresse!
March – Caresse (Richmond, VA)
"Caresse is a patient at CVCA in Richmond, VA where she receives annual heart scans for Hypertrophic Cardiomyopathy (HCM). We are grateful to CVCA to monitor her heart since HCM is a concern for her as a purebred Sphynx. Affectionately known as Wressie Pico Gato, this hairless beauty is now a healthy and happy 3 year old. She loves to play and is an excellent mom to Charming, Chico, Carisma and Calipso. She is thrilled to be a part of this calendar, fulfilling her centerfold dreams!"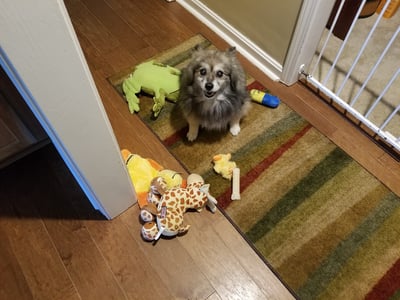 Little Man and his toys!
April – Little Man (Louisville, KY)
"Little Man was Dr. Sarah Bell's patient from March 2005 through May 2021. Sadly, he departed for
the rainbow bridge in June 2021 at 17+ years old."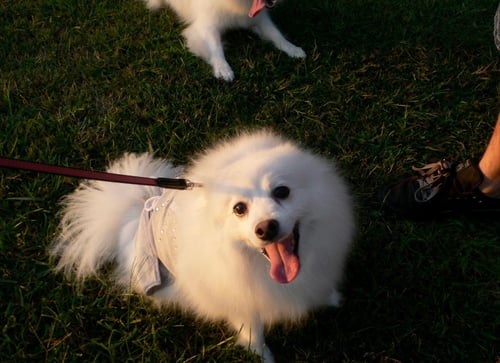 Sitting in the park!
May – Kohana (Annapolis, MD)
"Kohana was always so sweet and loved belly rubs. She loved people, being outside in our yard exploring, and loved being playful. She liked peanut butter treats, and loved going on car rides. Kohana was our first baby, she meant so much to us. She was 13 years old when she passed away, but forever lives on in our hearts. "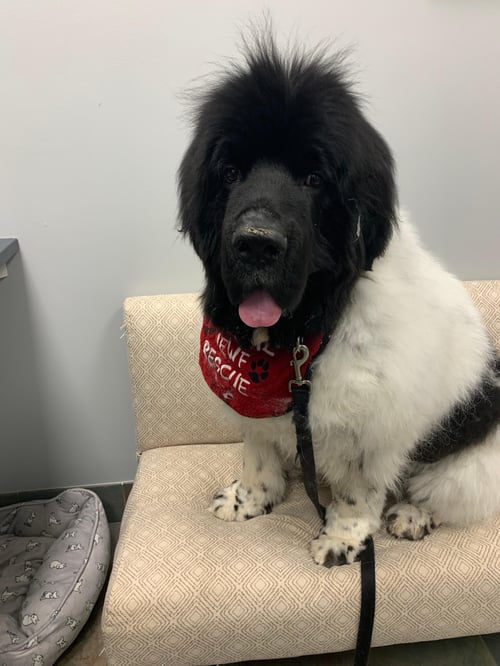 Fred at his CVCA appointment!
June – Fred (Leesburg, VA)
"Fred was rescued from Colonial Newfoundland Rescue when he was about 2 years old. He was surrendered to an animal shelter in SW Virginia and the Newfie Rescue took him in.
I fostered Fred for the rescue and adopted him. About a year later he was diagnosed with A-Fib Heartbeat and referred to CVCA. He was put on medication that he takes 3 times per day. Fred loves going for walks and car rides. He goes to rescue events to support Colonial Newfoundland Rescue. His nickname is "Goofy Newfy"!"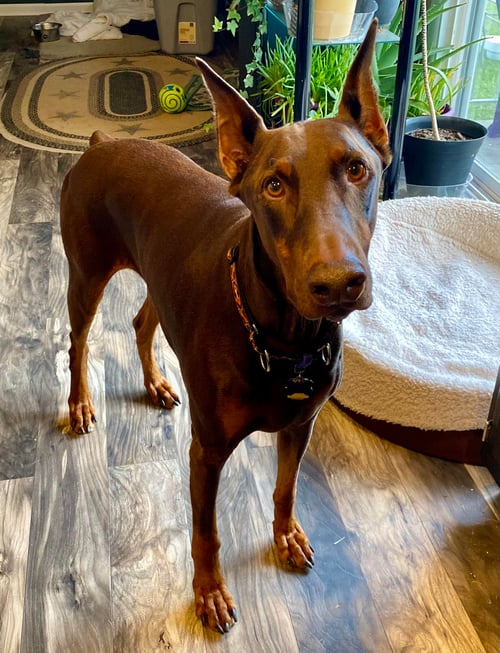 Whiskey's hanging out at home!
July – Whiskey (Frederick, MD)
"In May 2021, Whiskey hopped in the car and traveled 3 hours to the CVCA office in Frederick, MD. Unfortunately, at only 5 years old, he was diagnosed with DCM, but the entire team at CVCA provided the best possible care for Whiskey and helped us every step of the way throughout the progression of his disease. With treatment and guidance from CVCA over the next five months, Whiskey continued to be a loving, goofy and affectionate boy who got to enjoy a vacation, lots of walks, snuggles, toys and treats. Although we're heartbroken over losing him, I'll never be able to thank the staff at CVCA enough for helping Whiskey to be able to live every minute of his life to the fullest! "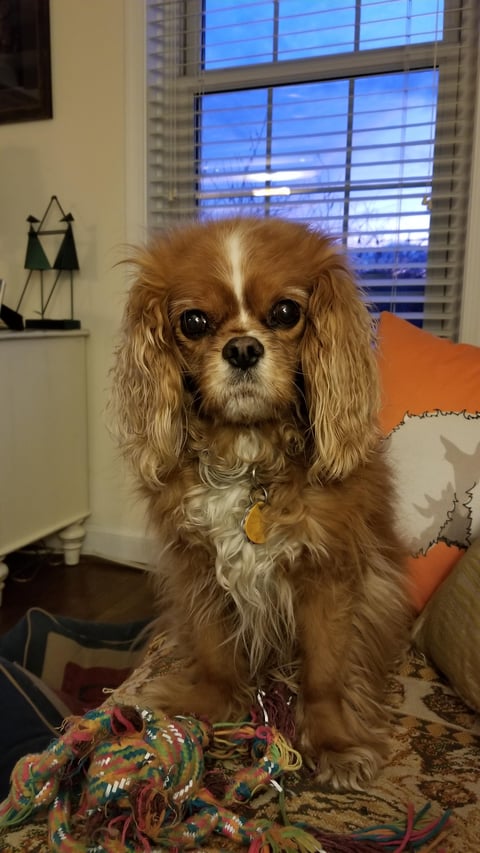 Merlin and his favorite rope!
August – Merlin (Springfield, VA)
"One of my favorite activities is walking along the river with mom. I love watching birds, people, and meeting other pups along the way. I am a senior but full of the youthful spirit."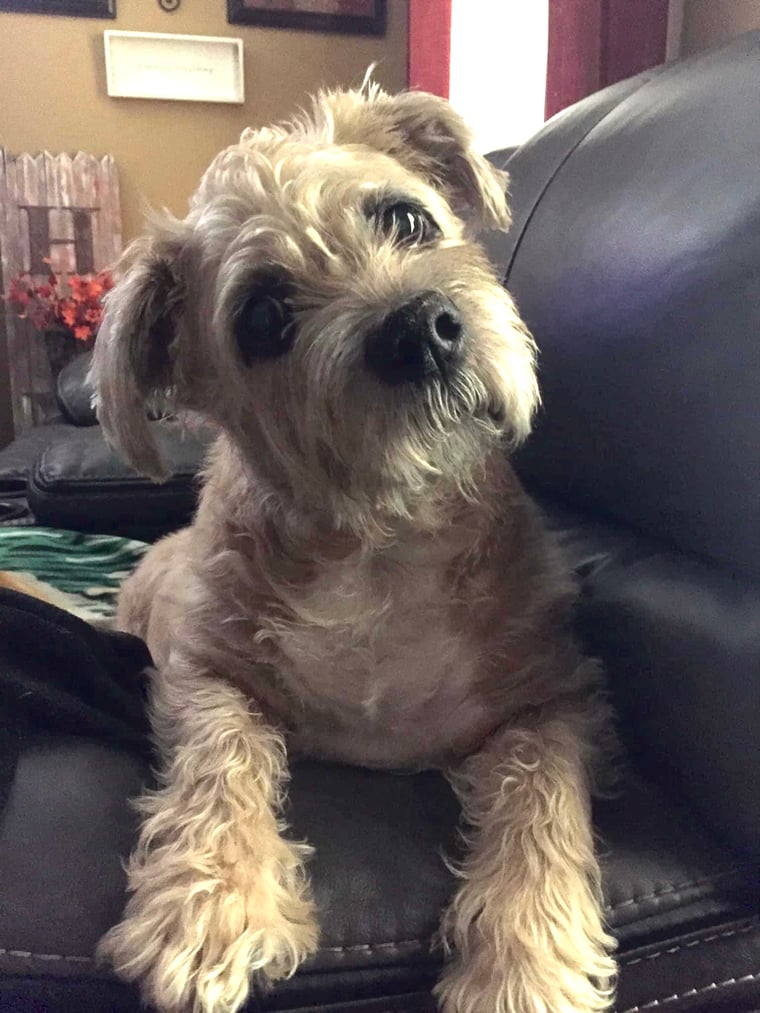 Trixie Mae giving her signature 'puppy dog eyes'!
September – Trixie Mae (Towson, MD)
"Trixie Mae lived to be almost 15 years old and has Congestive Heart Failure and other heart issues, which were managed by the folks at CVCA. She loved laying outside in the Fall when the weather is cool. She was very much loved and spoiled!!"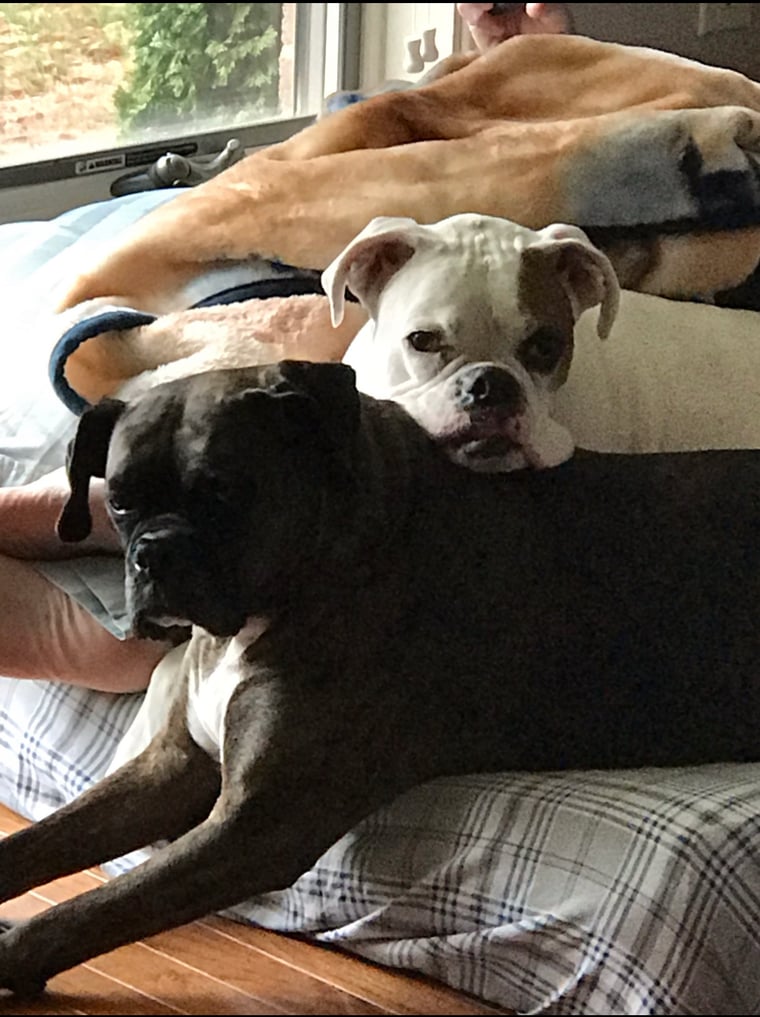 Mose (top) with his sister Lola (bottom)!
October – Mose (Louisville, KY)
"Mose was a rescue pup. From the moment he arrived he has been a joy. Mose enjoys squeaky toys, naps, and car rides. Mose has been a cardiac patient since March 2021. He has been treated wonderfully by CVCA's great staff that have been patient with not only Mose, but with a crazed owner.
He just turned 10 on October first and he is winding down. All the doctors at CVCA have been wonderful and have given him more time than I thought was possible. This boy has been loved with all my heart!"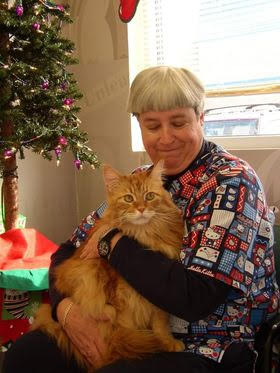 Ali'i and his owner, Page!
November – Ali'i (Richmond, VA)
"Ali'i was our "heart" and soul. He developed kidney disease and he went to see Dr. Weidman in Richmond, VA to make sure his blood pressure was ok. He was also checked for HCM. His heart was always fine and sadly lost him to cancer. He was a lover boy and everyone loved him, there was no strangers to him. He blessed us with 15 years, thanks to CVCA for helping us take the best care of our baby."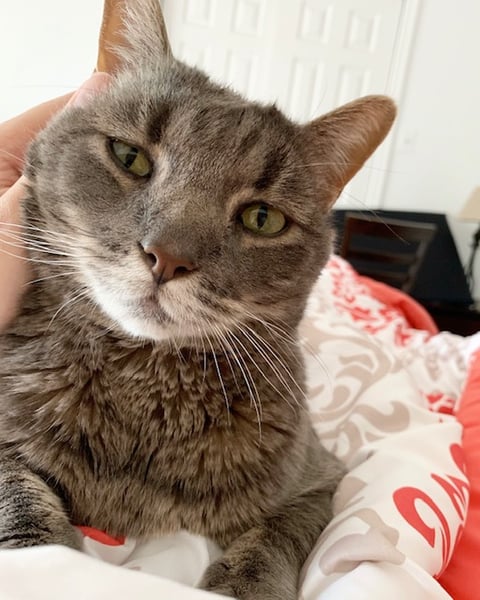 Milo snuggling in bed!
December – Milo (Annapolis, MD)
"As soon as we put out the Christmas tree, Milo loved to hang out under the tree in the soft skirt. He was a CVCA patient for 5 years."
Other Submissions
Below you can find the other adorable and awesome entries we received this year! See you next October for our 2023 contest!