Pet IDs and Why They're Important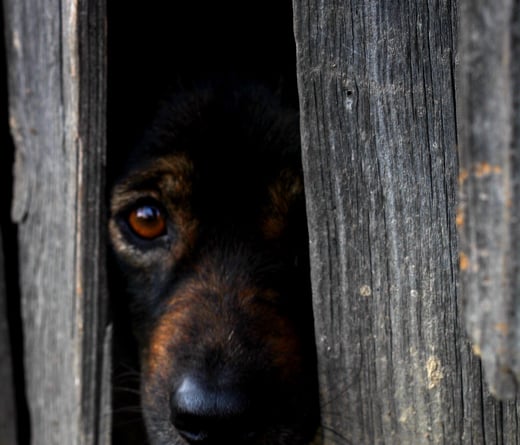 April marks National Pet ID Week - April 17-24, 2021. But what is a Pet ID and why is it so important to make sure your pet has one? In this blog, we'll talk about the different types of Pet IDs and why you should make sure your pets are in the system!
Why does my pet need a pet ID?
A pet ID will help you be reunited with your pet in the event they go lost or missing. According to the ASPCA, "Approximately 6.5 million companion animals enter U.S. animal shelters nationwide every year. Of those, approximately 3.3 million are dogs and 3.2 million are cats. About 710,000 animals who enter shelters as strays are returned to their owners." That means about 1 in 3 pets will go missing at some point in their life - and only 10% of those become reunited with their owners! If your pet goes missing, a pet ID will ensure whoever finds your pet knows that they are a pet, not a stray animal, and that they belong to you!
Now that you know why you should have a pet ID, how do you get one? And how can you prepare for the safe return of your pet if he or she goes missing?
Collars and ID Tags
A common, simple way to ID your pet is to give them a collar with ID tag to wear. Most pet stores have kiosks where you can personalize a tag with the pet's name, your name, phone number, address, and other contact information. If you already have a collar with an ID tag, check to make sure all information on the tag is clear and legible; over time, the tag can wear down and become difficult or impossible to read. This is a great option for all pets, even indoor-only cats, who can slip out the door when you least suspect it!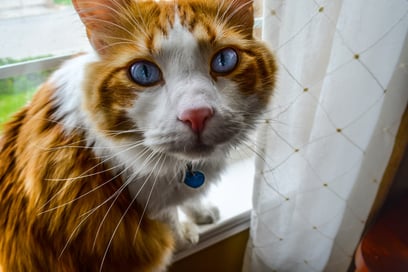 If you feel like getting really fancy, you can purchase pet IDs with QR codes - whoever finds your pet can scan the tag with their phone to find your contact information and you will be alerted with the location of the scan! Finally, you can also purchase a GPS collar or collar adapter so in case of emergency, you can quickly and easily find the location of your pet.
Microchip
The one setback with a collar and ID tag system is that potentially, the collar and ID tag can come off and become lost. According to the Humane Society of the United States, "Microchips are tiny transponders, about the size of a grain of rice, that can be implanted in your pet's skin by many veterinarians and animal shelters; some shelters implant one in all pets they place." If your pet is found and has lost their collar, a microchip is another way they can be identified and returned to you. Most animal shelters and veterinary practices have microchip scanners, and the person who finds your cat or dog can take them to one of those places to have the microchip read. Having a microchip can provide peace of mind that your pet's identification information is always on them, no matter what.
If your pet is already microchipped, make sure your contact information is up-to-date with the microchip company and that you have paid the dues required (according to the Humane Society of the United States, some companies charge an annual fee). If you do not know which company manufactured your pet's microchip, you can visit a veterinarian or animal shelter to find that information.
Conclusion
A combination of a collar and ID tag along with a microchip is the best way to make sure that if your pet goes missing, he or she has the best chance to be returned safely. Spending a little time and money to ensure they can be properly identified in an emergency can make a huge difference.
We love your pets too! If you have any questions about your pet's heart health, please feel free to contact us here at CVCA, the leader in cardiac care for pets.