The Top Dog Memes from 2019 (for balance!)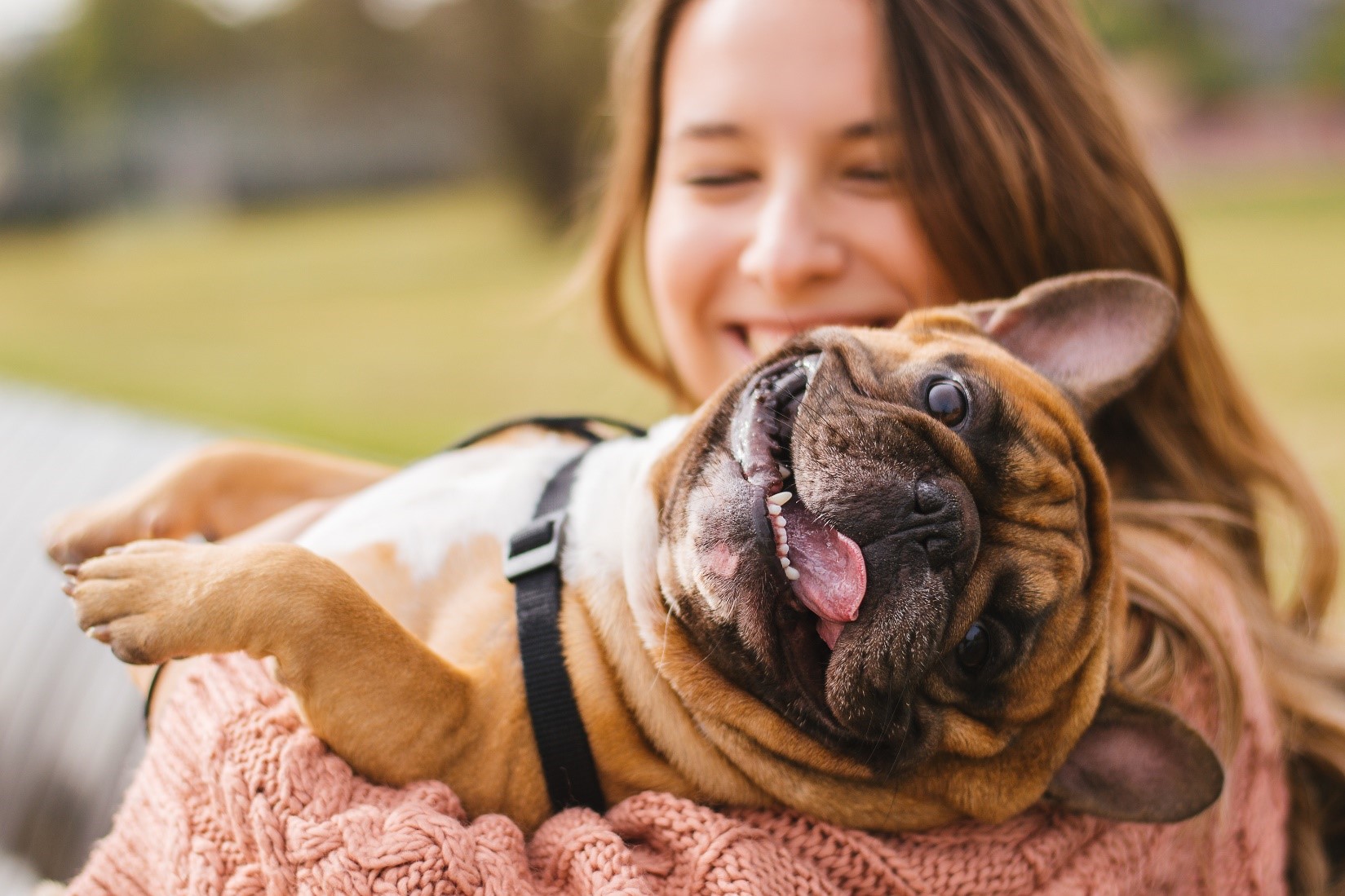 September 2019
Compassion, excellence, and integrity—these are the three core values that we embrace here at CVCA. When it comes to our patients, clients, and veterinary partners, we are always striving to provide and promote the most optimal care for pets that we can. With trust and honesty, CVCA will always work to diagnose and treat heart disease as early as possible, providing your pet with a longer and healthier life.
In honor of living that longer and healthier life, we always like to laugh a little, too! We know that heart disease is a very serious concern, but with treatment and a positive attitude, we want to help our clients focus on happier thoughts and memories of their pets. Since we've already shown you our favorite cat memes in September, it's time to honor man's best friend with a few, too!
Funny Dog Memes
In our opinion, almost every dog meme is a funny meme, but if you have one (or more!) of these loveable furry friends, you know how silly they can be. Even when they're naughty, you can't help but laugh at their antics and reactions to their surroundings. Here are a few memes we thought really highlighted some funny dog traits and quirks.
1. He comes from a land down under... (Image Source)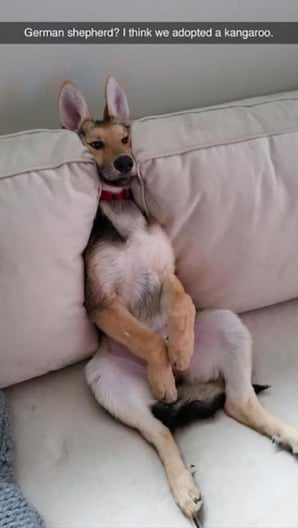 2. It's just extra fluff... (Image Source)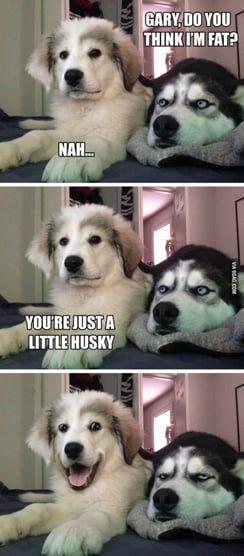 3. So. Much. Dog. Hair. (Image Source)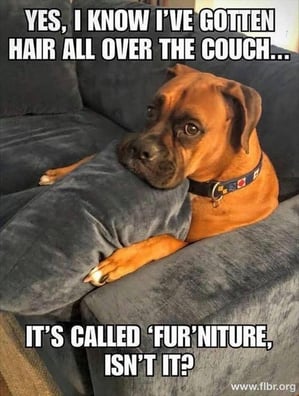 4. You can never eat in peace with a dog around. (Image Source)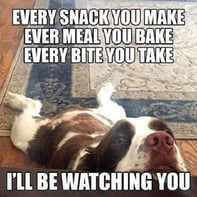 5. Hold the ketchup and mustard, please. (Image Source)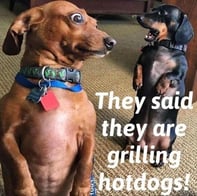 Cute Dog Memes
There's really not a dog that we don't find cute, so once again…all dog memes are cute too, right? But sometimes, those puppy-dog eyes will stare right into you and make your heart melt to the floor. These are a few we found completely paw-some and adorable!
1. Food instead of the gym? You betcha! (Image Source)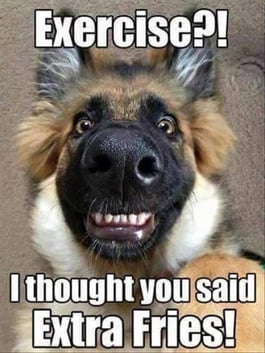 2. How can you not smile at this? (Image Source)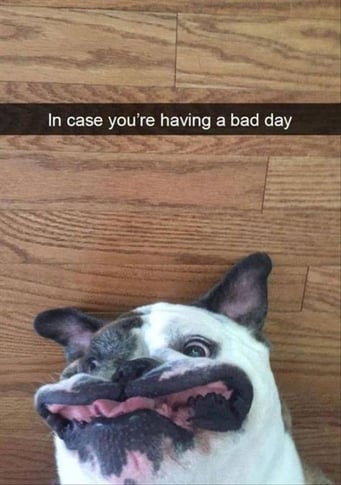 3. Ever been so hungry you start eating the table? (Image Source)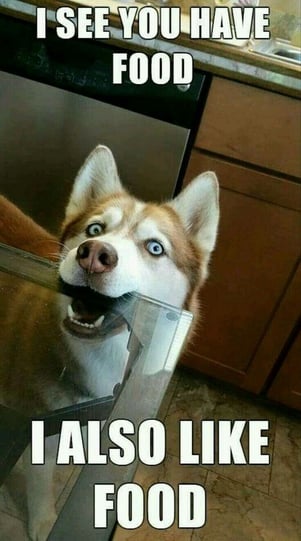 4. Perfect for a road trip! (Image Source)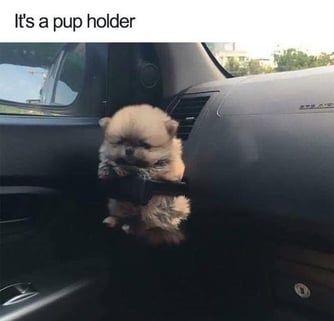 5. Napping is so much better than doing chores, right? (Image Source)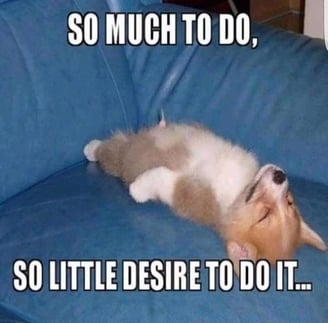 Dog Shaming Memes
Some of the best dog memes we've found are the collections of dog shaming memes. If you don't know what those are, think back to whenever your dog did something completely silly (or maybe even a little dumb) and you couldn't help but laugh at them. When that happens, some dog owners have taken to putting signs with the dogs "shaming" them for what they did. These memes are all too relatable and had us laughing hysterically.
1. Uh oh! (Image Source)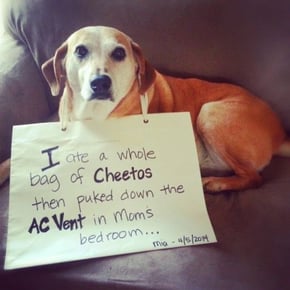 2. Why do their naughty faces have to be so cute? (Image Source)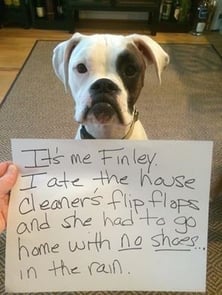 3. Why did the dog cross the road? To get to the chicken coop! (Image Source)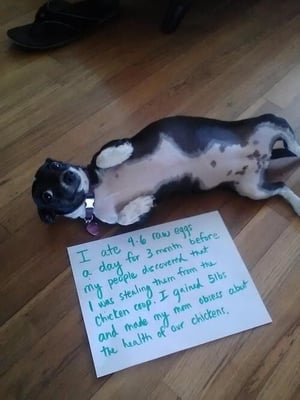 4. At least it's colorful? (Image Source)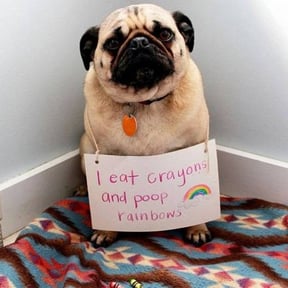 5. Yuck! 😝 (Image Source)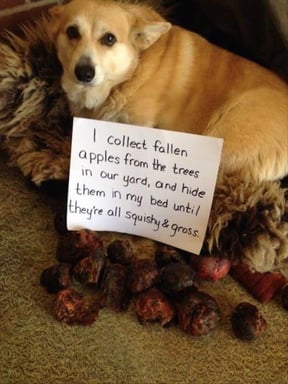 Even if you're not a dog parent, we hope that these memes brought a smile to your face. We love our pets and clients, so we always love sharing posts like this to bring smiles instead of tears (unless they're tears of laughter). If you want to get to know us and some of our doctors better, feel free to contact us with any questions or set up your next appointment at a CVCA location near you in Kentucky, Maryland, Texas, or Virginia.